Why is Physics hard? How do I do better in Physics?
Science and technology play important roles in Singapore's economic developments, our government has put in a lot of resources including these areas and developed many talents. So science subjects are important here, especially Physics. BUT! We always hear from students that Physics is so hard since it includes a wide range of abilities and we are sure many of you are struggling as well.
We are going to explain why is Physics so hard and if there are methods to help you improve.
1. So many concepts to be mastered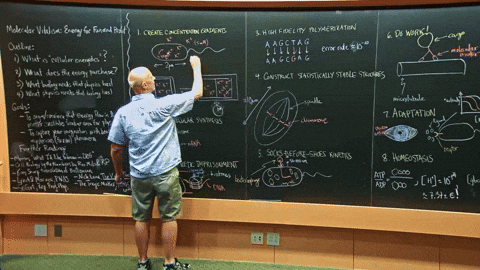 Physics is a broad and in-depth subject. As you need to get the knowledge, master the concepts and practise what you have learnt, you should dedicate more time into this subject. However, there is limited lesson time at school and teachers at school need to elaborate so many concepts, you may not learn the concepts well. Even you understand everything in lessons, you may not master them afterwards when there are different levels of mastering Physics knowledge. Even you mastered concepts during lessons, you may not have enough time to practise in lessons to get help from teachers.
However, you need solid Physics foundations and sound understanding in order to use the appropriate calculation skills. In an examination, each question may include more than one topic. For example, "Measurement" and "Newton Mechanics" can be tested in one question. You have to solve unknown distance first to find the force applied to a box on slope as your final answers. So we have to be familiar with all topics in O Level and A Level. (Click here for 2022 A Level's curriculum and 2022 O Level's curriculum)
Since there are lots of topics, it is difficult for you to study in a short time. If you are unclear about a few topics, don't leave them until the last second to learn. Start revising ASAP, so that you have sufficient time to ask teachers or friends to help you. (Your friends may be rushing at the same time. XD)
Another option is you can join Physics group or private tuition. In group tuition centre, you can join courses according to topics that you want to focus on or general curriculum that includes everything. In private tuition, tutors analyses your strengths and weaknesses, then offer you personal training. Tuition is useful, especially when you already studied through topics but you are unable to integrate everything and need some help on clarifying misconceptions.
2. Calculation is essential